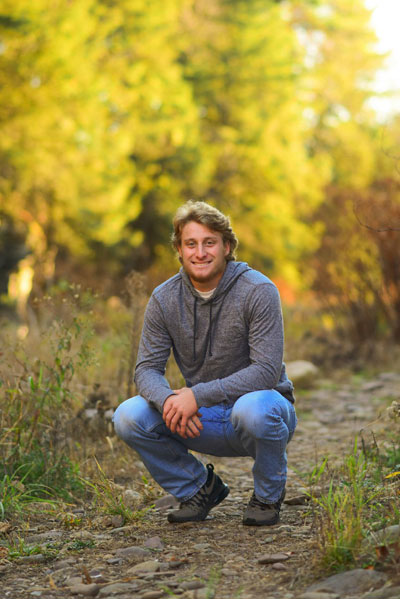 As Trey Smith '20 prepared to enter his freshman year of college at Lycoming, he and his family continued investigating ways to make a college education more affordable. The Sarah E. and Elsie M. Harding Endowed Scholarship made an education more accessible to his family, and they consider it "a huge blessing" as Trey progresses toward earning a liberal arts degree.
"Obtaining an education at a quality college such as Lycoming was a top priority for me," said Trey. "I chose Lycoming to further my educational and athletic career because of the genuine care that was shown to me during the visits and the recruiting process. I like the size of the College and the individual attention and concern given to the students."
Initially, undecided on a discipline, Trey decided during his freshman year to pursue a career in special education and coaching. He is grateful for the scholarship that will make a graduation date of 2020 a reality for him.
A proud member of the Lycoming College football team, Smith also plays intramural basketball and plans to take advantage of all the College has to offer before he walks through the Metzler Gate to receive his degree.
Trey recognizes the help he has received to achieve his goals. "I look forward to having an impact on students and athletes in the future. I want to give back to a profession that has given so much to me."