January 26, 2017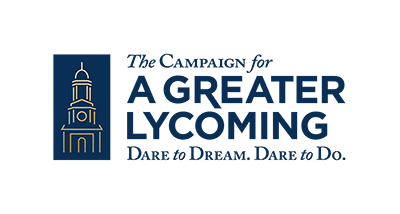 Lycoming College has once again been honored with a grant from The Donald B. and Dorothy L. Stabler Foundation to provide scholarship support for students with financial need. The fifth consecutive grant received by Lycoming College from the Stabler Foundation, this $540,000 award is earmarked for Lycoming's Stabler Endowed Scholarship Fund, which provides support for a small number of especially high-need, high-promise students, significantly impacting college affordability for them and their families.
Michael Alan Dressler Jr., a sophomore English literature major with a minor in philosophy, is a recipient of the Donald B. and Dorothy L. Stabler Endowed Scholarship. Following a lifelong dream toward a career as a writer and author, the scholarship is enabling him to pursue his true passion.
"As someone who comes from a family that has struggled with finances in the past, I understand just how important every bit of money is in all aspects of life — especially when it comes to education," said Dressler. "The great deal of support I receive from the Stabler Foundation will go a long way in relieving the tremendous burden that tuition has put on my family. This aid is so immensely important to me for the simple fact that it will allow me to continue doing the work I love so much while allowing my loving family to have respite from the financial responsibilities that come along with my college education."
Recipients of the Donald B. and Dorothy L. Stabler Endowed Scholarship sign a letter of intent to support the students who follow after them with a commitment to financial contributions back to their alma mater.
"The Stabler Foundation's sustained support for the Donald B. and Dorothy Stabler Scholarship at Lycoming College has now provided many students the opportunity to earn a first rate college degree in preparation for meaningful lives and careers. We are extraordinarily appreciative of the foundation's confidence in and generosity toward Lycoming," said Chip Edmonds, vice president for college advancement. "This spirit of philanthropy aligns very closely with Lycoming's commitment to educating talented students, regardless of their ability to pay. Together with the Stabler Foundation's generosity, we can educate students like Michael. It is our privilege to steward the Stabler's philanthropic commitment to promising students."
The Donald B. and Dorothy L. Stabler Foundation was established in 1966 for charitable, religious, scientific, literary or educational purposes, and are generally for organizations located in central or eastern Pennsylvania.