May 9, 2017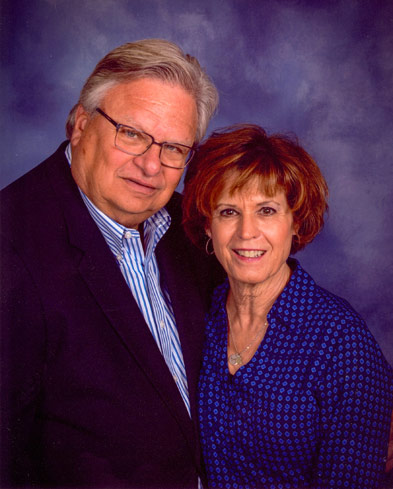 Further building on Lycoming College's capacity to welcome and educate students who have the desire, ability and commitment to earn a college degree, but are in need of additional financial resources, the College has announced the Carmela (DiLuzio) '69 and Steve '66 Bobick Endowed Scholarship Fund. This endowed scholarship, established in 2016 by staunch Lycoming supporters Carmela '69 and Steve '66 Bobick, continues a long tradition at Lycoming College of making a first rate liberal arts education available to promising students, regardless of their ability to pay.
The scholarship will help the Campaign for a Greater Lycoming meet its goal to Fuel a New Generation of Warriors by creating new opportunities for aspiring young scholars.
Steve and Carmela met as students at Lycoming College, and were married shortly after Carmela graduated. Steve spent his career in the computer industry, until he founded UtiliTech, Inc. in 1991, a company that analyzes utility bills for business and government clients, searching for errors and higher than expected rates.
While earning her master's in education from Temple University, Carmela taught second grade for seven years in Bensalem, Pa. She retired from education to raise their family, and then began a career in retail sales at Express, a high fashion women's and men's clothing store in the Berkshire Mall in Wyomissing, PA.
With the establishment of the scholarship, the Bobicks are creating a lasting legacy, and their generosity will help students attain an education for generations to come.